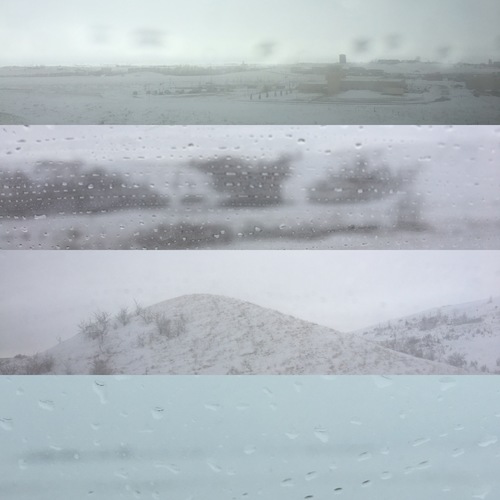 North Dakota, January 2017
In collaboration with playwright and peformer Suli Holum, I'm working as dramaturg and oral historian on THE BAKKEN, an investigation of the Bakken Shale, a rock formation roughly 350 million years old sitting deep below the surface of North Dakota. In a theatrical fugue of intertwined narratives focused on women in the region – indigenous and immigrant, teachers, bartenders, strippers, frackers, farmers – THE BAKKEN unearths hard truths about how the extraction economy functions on a human and a geological scale.
A reading of the play-in-progress was performed at
CULTUREMART at HERE
March 1-2, 2018.
Written and Performed by Suli Holum
Oral History/Dramaturgy by Nicki Pombier Berger
Stage Managed by Nicole Labadie-Bartz
Directed by Raelle Myrick Hedges