Nothing About Us Without Us - September 2012 - present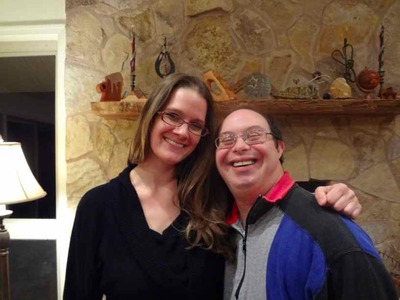 Nothing About Us Without Us: Stories from Self-Advocates with Down Syndrome
A multimedia oral history thesis for the Oral History Master of Arts program at Columbia University.
From September 2012 through September 2013, I conducted twelve life history interviews with self-advocates who have Down syndrome for my thesis in the Oral History Master of Arts program at Columbia University. The purpose of the interviews was to provide these individuals with an opportunity to share their life experiences and reflect on their role in advocating for themselves and others with disabilities. The aim of this Cowbird collection, which constitutes my thesis, is to share those experiences and reflections with an audience that may not otherwise hear the voices of individuals with Down syndrome. By serving as a conduit, curator, and a collaborative narrator, I hope to present these voices in such a way that combats stigma with dignity, challenges the myth of dependence with stories of agency, and showcases the diversity of perspectives and experiences of individuals with Down syndrome, adding their rich and varied voices to the Cowbird chorus. Too often and for too long, individuals with intellectual disabilities have gone unheard or misheard, have been underrepresented or misrepresented. By conducting, preserving and sharing life history interviews with self-advocates with Down syndrome, I hope to play a role in bringing their individual voices to light, in their own words. By presenting them in this collection, connecting them to one another and to the broader Cowbird community, I hope to redraw connections across borders that can keep individuals with Down syndrome separate, breaking down some of the walls David Egan describes in
this story
.
Finally, this is work I undertake in the hope of contributing to the disability rights movement from which I take my title: "Nothing About Us Without Us" is a slogan of that movement. This is also work that has, for me, a personal stake. When my second child, Jonah, was born in March of 2012, we found out that he has Down syndrome. Once I moved past the shock of his diagnosis, I was shocked, saddened, and outraged by the prejudicial assumptions I'd had about people with Down syndrome, without even realizing it. With this thesis I confronted, challenged and expanded my own limited views, and with this platform on Cowbird, I hope to help others do the same.
My greatest hope, as a parent, as an oral historian, and as a partner in collaborative narration with my interviewees, is for this project to do justice to the voices of these self-advocates, in the service of the world they work toward: one where they are heard, and, in the words of David Egan, seen as "one of us, not one among us."